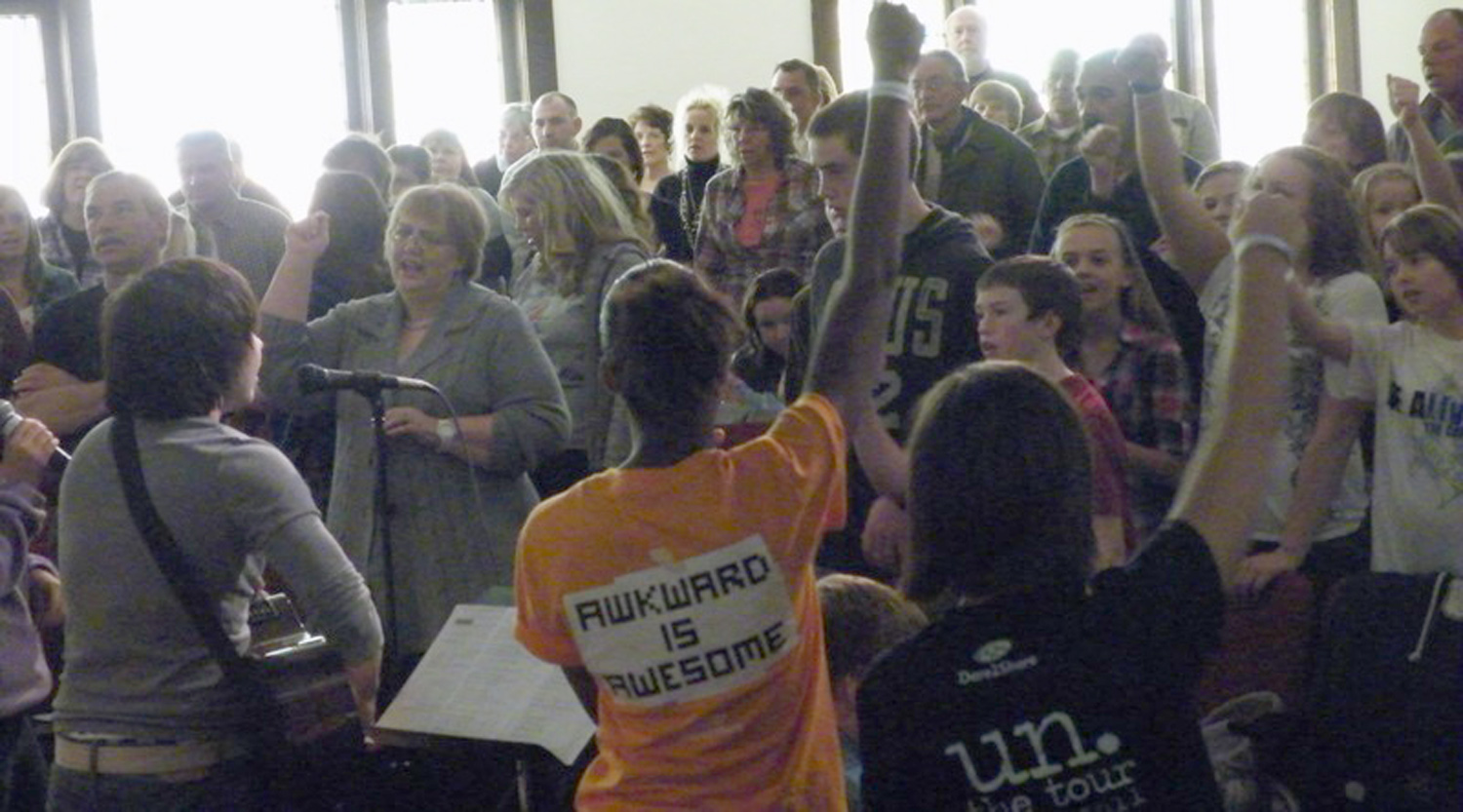 Carrier Mills First United Methodist Church is a vibrant, energetic, Christ centered church which seeks to "share the heart of God from the heart of Carrier Mills" by bringing God's boundless love and grace to all people. Although it is justifiably proud of its long and rich history in the community, Carrier Mills First United Methodist Church is, in fact, a young (average age is thirty through early forties), future oriented church, full of babies, children, and teens. Even many of its adults, including those who have lived almost ten decades, can accurately be described as young in spirit.
The church is driven to nurture the faith development of its children, teens and young adults and to pass on to the next generation the passionate fire of the power of Jesus Christ! For this reason, the church's young people routinely help lead its worship services and are included in Christian Education programs, mission projects and fellowship activities. Even the littlest Christians are warmly welcomed into every aspect of the life of the church.
Carrier Mills First United Methodist sees as its call the restoration and healing of broken lives through each individual's cultivation of a deep, personal relationship with Jesus Christ. Members and attendees of this church seek to help restore the lives of all who enter its doors by offering outstanding worship, music that uplifts, preaching that brings the ancient truths of the Bible into our everyday lives and age appropriate study of God's word.
Members of the congregation enthusiastically engage in humble service that seeks to aid and support the homeless, the hungry, the neediest, and the forgotten … from the streets of Carrier Mills and throughout southern Illinois, to the far reaches of the world, ranging from Nicaragua to Africa. The teen youth group, the fun loving Children's Church, the varied Christian Education classes, the United Methodist Women and Sisters of Grace, the sports teams, and the mission teams all join together to take this church outside of its doors and into the world.
You are invited to visit and join this growing congregation on Sundays at 9:30 am (traditional worship service, and Children's Church). The people of the First United Methodist Church of Carrier Mills look forward to meeting you!